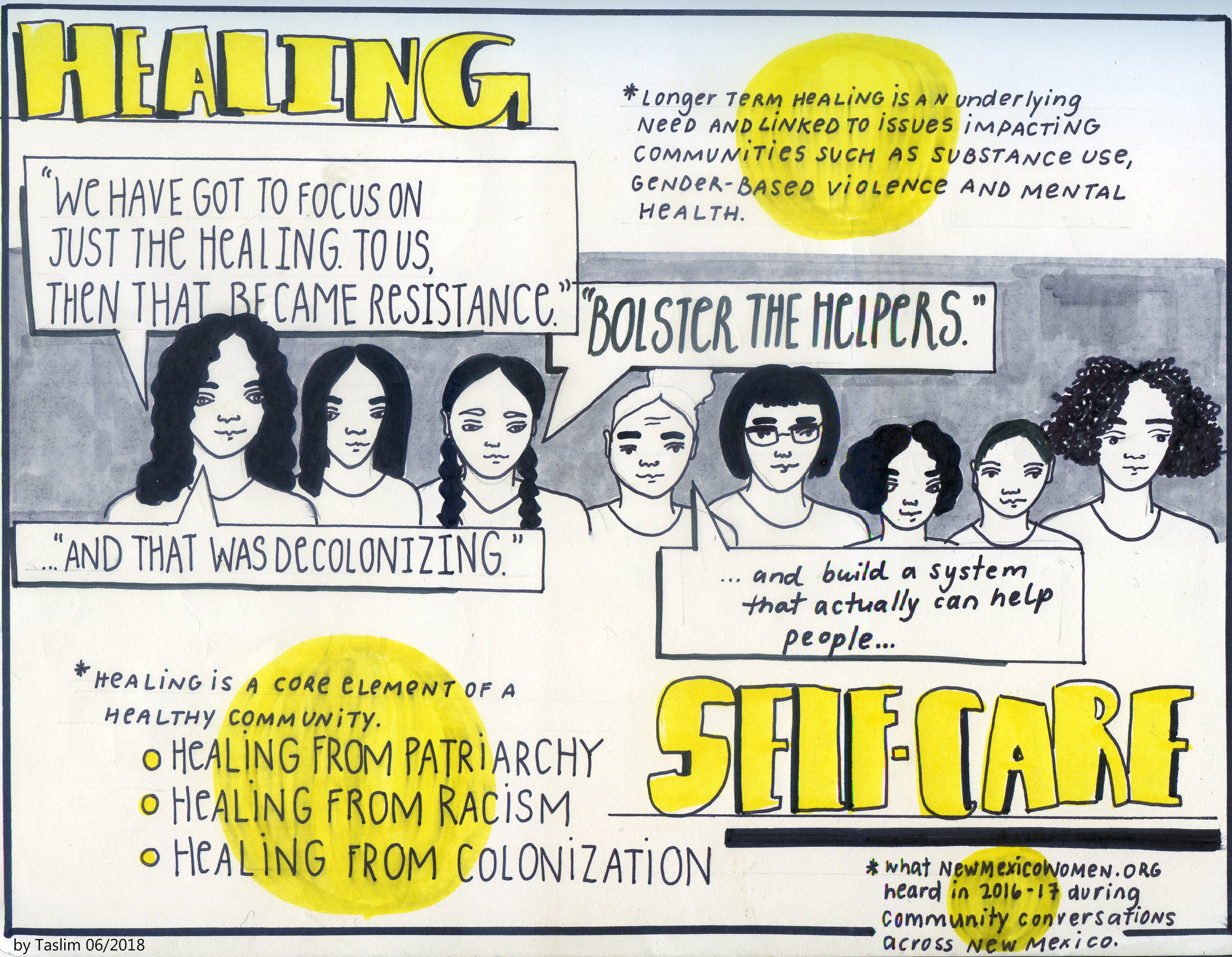 For better or worse, the Kavanaugh confirmation hearings have been inescapable over the past few days. I know I'm not alone when I say that this news cycle has upset me for a myriad of reasons—the political and social implications of our lawmakers' words and actions; historical amnesia and a refusal to learn from past mistakes; for my colleagues and friends being forced to relive their trauma from similar incidents; for the people I don't know who are going through the same; and for a whole host of other reasons I'm unwilling to discuss because I might cause myself more harm in doing so.
And that's the biggest lesson I've learned of late—that it is okay to take care of yourself first. After all, you can't fight the patriarchy when you have nothing left to give. Self-care takes many different forms, but here are some ways to get started:
Listen to yourself, and don't ignore your feelings.
It seems simple, but even things that appear self-evident often aren't in times of crisis. The New York Times spoke with a number of mental health professionals in an article directly discussing the larger social impact of the current news cycle's triggering nature.
Dr. Kristin Neff, a professor of human development and culture at the University of Texas at Austin, advises folks to ask themselves what they need right now, be it congregating with friends or turning off all media and spending some quiet time alone. "It's about drawing your boundaries and saying, 'It's not O.K.,' which is equally important in the practice of self-compassion," she says.
Likewise, Dr. Emily Dworkin, a senior fellow at the University of Washington School of Medicine, observes that in her work with trauma victims, she has found that "feel[ing] through those tough feelings" instead of withdrawing completely can help one "regain a sense of power over their experience." This practice can be done in a number of ways depending on the individual, including journaling, talking to a therapist, or finding a reliable friend who is willing to listen.
Do something soothing.
Make a nice home-cooked meal. Go outside and dig your feet in the dirt. Light that pine-and-juniper scented candle you've been saving for the holidays. Sit on your balcony and listen to the low hum of freeway traffic. Pet your neighbor's twenty-pound marbled tabby that's been hanging out outside your door all day. This doesn't have to cost any money or even a lot of time. Just take a few moments for yourself to do something that you know will help give you the energy to go on with the rest of your day.
Connect with the present.
As you may already know, we at Dinner Party are big advocates for the practice of mindfulness. Research has shown that a simple ten minutes a day on mindfulness can have significant benefits, and the practice is a cornerstone of self-compassion—which ultimately affects your interactions and relationships with other people.
In a piece for HelloGiggles, Dr. Anjhula Mya Singh Bais, an international psychologist and trauma specialist, offers some easy guidelines for connecting with the present: "One is to distract the mind by looking around and noting five things you can see, four things you can touch, three things you can hear, two things you can smell, and one thing you can taste….Or try inhaling a strong scent, such as peppermint or lemongrass, or listening to some loud, energetic music."
Reach out for more help if you need it.
Scheduling an appointment with your therapist is always a good idea if you feel that it is necessary. Talkspace or BetterHelp are alternatives for those who may have erratic schedules or may be without insurance and need a more cost-effective option. Additionally, the National Sexual Assault Telephone Hotline can be reached via online chat at rainn.org or by phone at 800-656-HOPE (4673).